Below are 17 of the cutest and most adorable Crochet Elf Patterns you will ever see. Christmas is such a busy time and you probably need all the help you can get. With that thought in mind, why not crochet up some little helpers in the form of these colorful elves?
1. Elf With Candy Bowl Crochet Pattern by Mary Abbie
This elf pattern comes with a useful candy bowl. Detailed photos and stitch count for every row are included to help you finish this project. This cute elf is a wonderful holiday decoration that is sure to bring a smile to any face.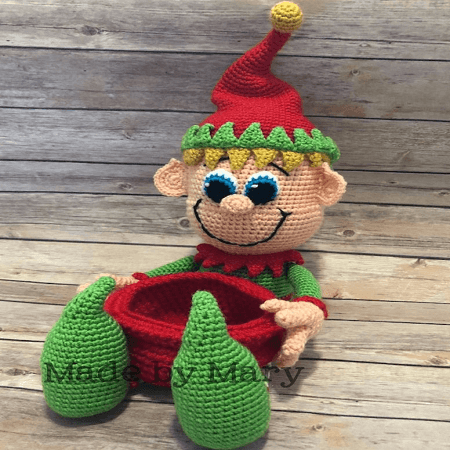 2. Amigurumi Crocheted Elf Pattern by Storyland Amis
You will only need basic crocheting skills to make this pattern. This easy crochet pattern is only 8 pages long, including plenty of step-by-step photos to help you along the way. This elf is named Elvis and he would love to be your little helper this Christmas!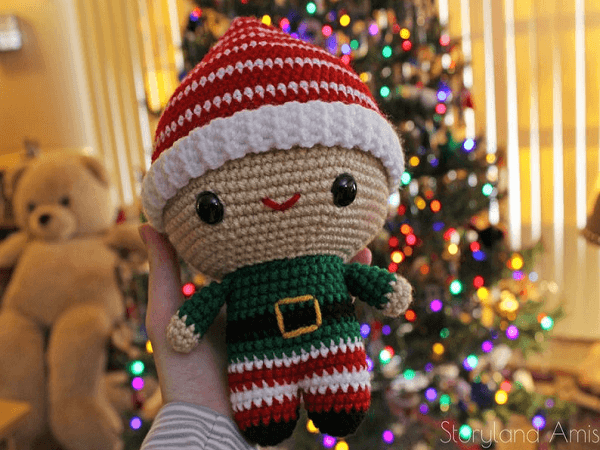 Get this Elf Pattern by Storyland Amis here
3. Elf Amigurumi Free Crochet Pattern by Loops And Love
You can make Trixie Elf and Twinkle Elf with this pattern. Whether you choose to make one, or the pair, these elves are perfect for cuddling, decorating, or gift-giving this holiday season. They are bound to put a smile on everyone's faces.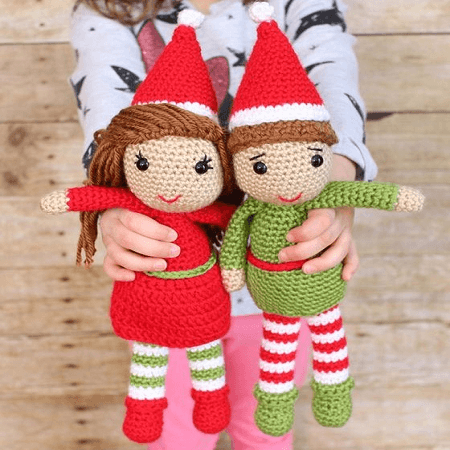 Get this Pattern here
4. Christmas Crochet Elf Pattern by Funny Stitch
You need to have basic knitting skills to finish this project. This pattern consists easy to follow with step-by-step detailed instructions with plenty of photos to help beginners. Put this charming little Christmas Elf on a shelf or under your Christmas tree right next to the Christmas presents.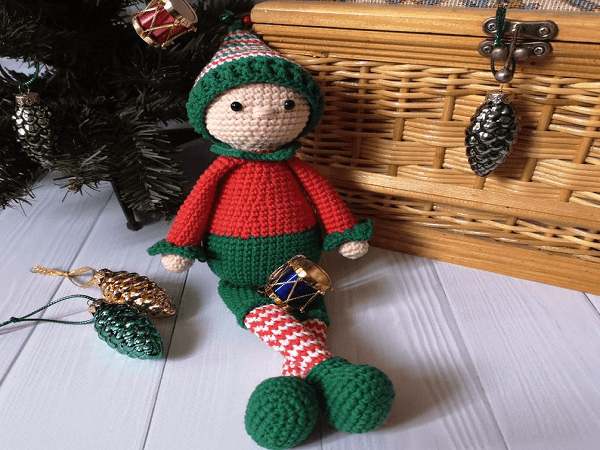 Get this Pattern by Funny Stitch here
5. Crochet Elf Ornament Pattern by Crochet For You
This elf ornament is a great addition to your festive decors. An easy and simple pattern to follow and complete. Make plenty of this with different colored hats and hang them from your Christmas trees.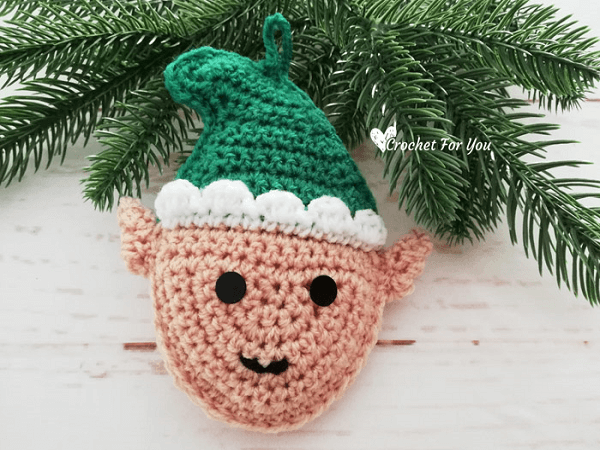 Get this Pattern here
6. Buddy, The Everyone's Elf Pal Crochet Pattern by Crafty Is Cool Crochet
This pattern only uses simple stitches and easy to find supplies. You will be able to whip up this adorable Elf in no time. Buddy the Elf will be your favorite thing to crochet this holiday season.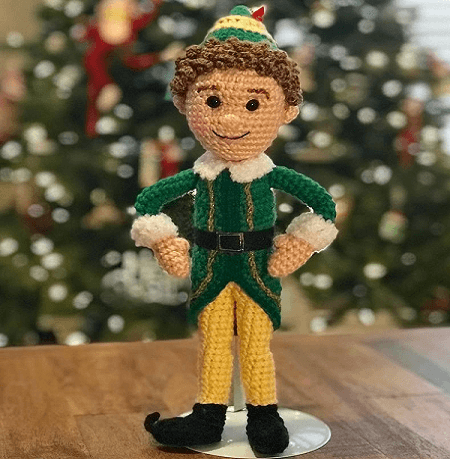 7. Crochet Elf Pattern by The Friendly Red Fox
This sweet little elf was designed to sit on a shelf. This pattern comes with a cute little hat and a scarf, making him ready for the cold winters at the North Pole but he would love to come into your home and celebrate the holidays, too! Make one out of this pattern with your favorite colors.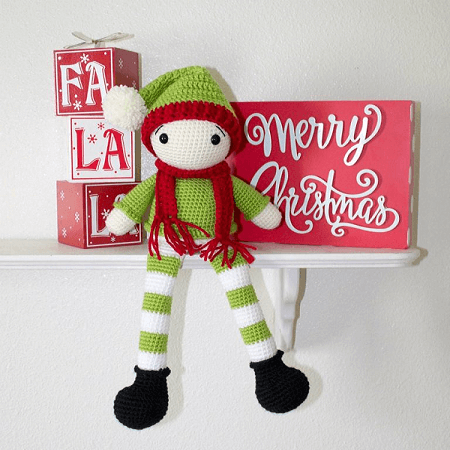 Get this Pattern by The Friendly Red Fox here
8. Amigurumi Elf Crochet Pattern by Il Dikko
You need to have an advanced crochet skill level to complete this cute elf. This pattern is very detailed and contains a lot of pictures to help you with the progress. A beautifully photographed pattern with incredibly detailed easy-to-follow instructions.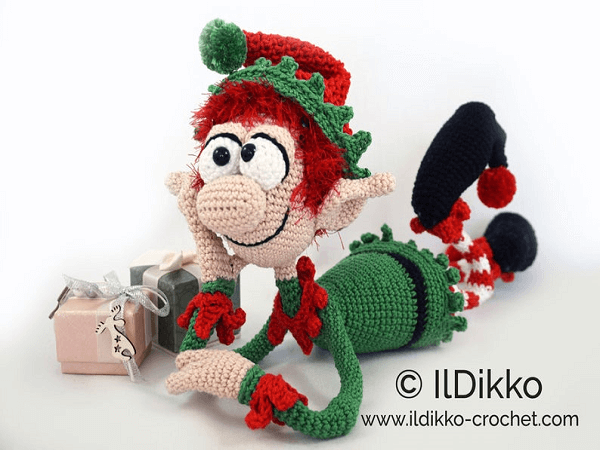 9. Christmas Elves Crochet Ornaments Pattern by All From Jade
With this pattern, you will be able to make two different Christmas Elves. This is a great project for beginners. This pattern comes in English and French Language. The perfect ornaments to hang from your Christmas tree!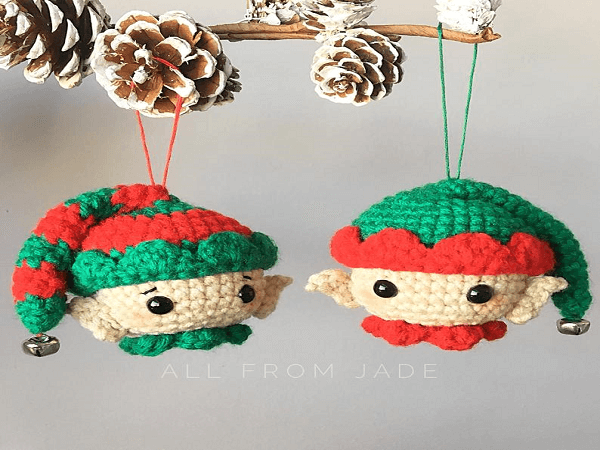 Get this Pattern by All From Jade here
10. Crochet Elf Amigurumi Pattern by Amigurumi Today
These elves are perfect to add colors to your decorations and Christmas trees. This pattern contains photos that explain all the difficult details. Make it your own by doing this crochet in any color that you like.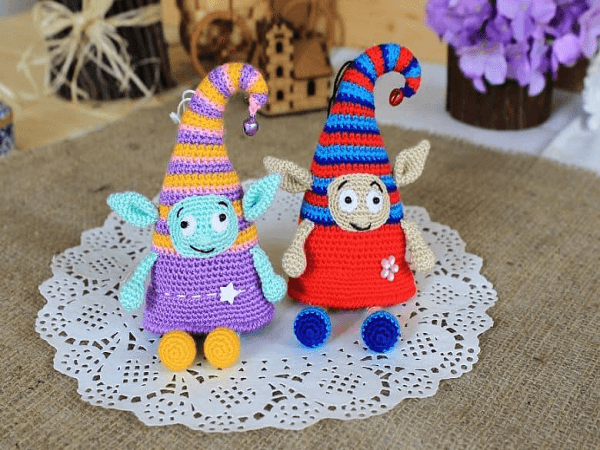 Get this Amigurumi Today's Pattern here
11. Crochet Christmas Elf Pattern by JB Crochet Wizard
This pattern includes enough photos and step by step instructions to make this adorable elf crochet. You will want to make many of this for the holidays for home decor and as gifts!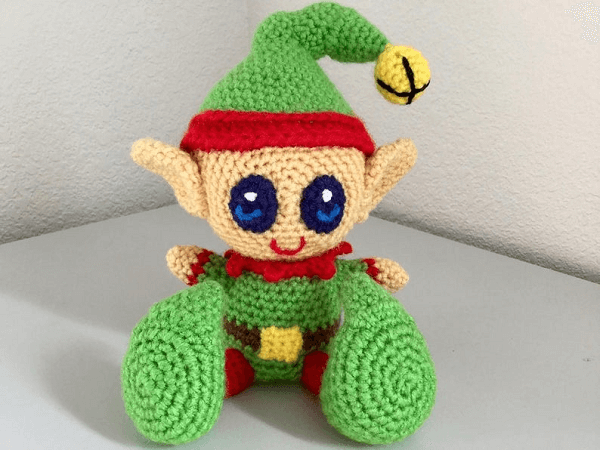 12. Christmas Crochet Elves Pattern by Amigurumi BB
Detailed written instructions with pictures make it easy to follow and put together. Make them as colorful as possible. These are happy elves and love to be dressed in crazy and bright holiday colors.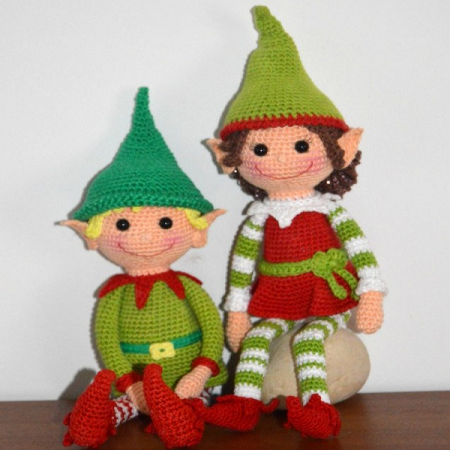 Get this Amigurumi BB's Pattern here
13. Christmas Elf Quartet Crochet Pattern by Moji Moji Design
This pattern includes instructions for all four elves. There are two girls in dresses and two boys in pantsuits. These elves will make a delightful addition to your festive decorations and would be ideal to give as gifts.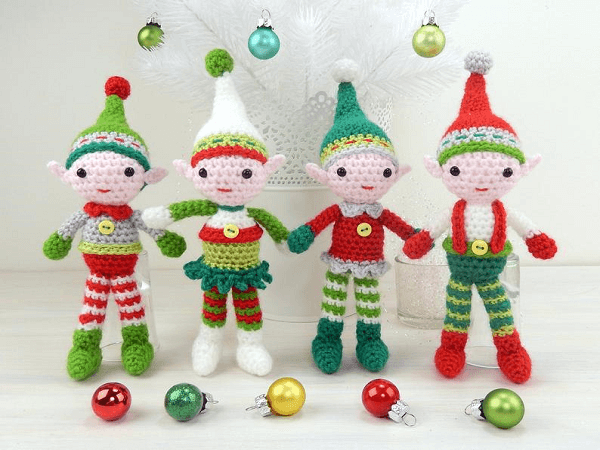 Get this Pattern by Moji Moji Design here
14. Christmas Elf Boy Amigurumi Crochet Pattern by Crochet Cute Dolls
The pattern is written in English, using US crochet terminology for right-handed crocheters. It contains detailed instructions with many step-by-step photos and useful tips. This elf boy will bring joy into your home this Christmas season.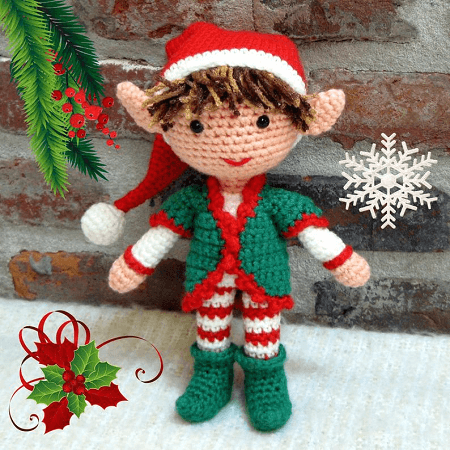 15. Extra Small Crochet Elf Pattern by Yarn Universe
You will need to know how to make a magic ring, how to single crochet, how to make invisible decreases and how to change colors to make this cute little elf. This is a fun little project to put you in a festive mood.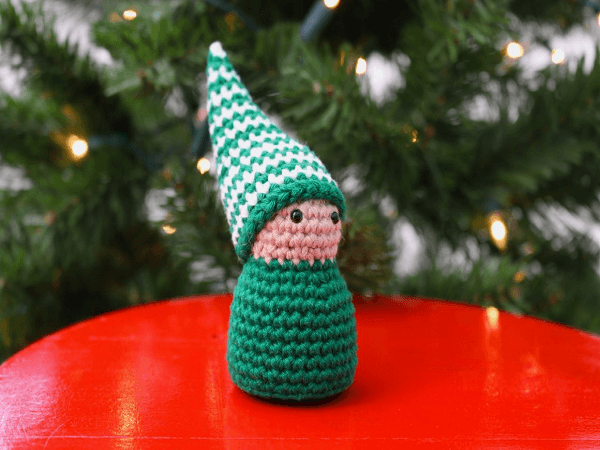 Get this Yarn Universe's Pattern here
16. Crochet Waldorf Elf Amigurumi Pattern by Pink Mouse Boutique
You need to have experience with Amigurumi in order to finish this sweet little elf. The instructions are well written and this pattern has lots of great instructional photos to help you along the way. These Waldorf Elf's are great decorations to hang from your Christmas trees.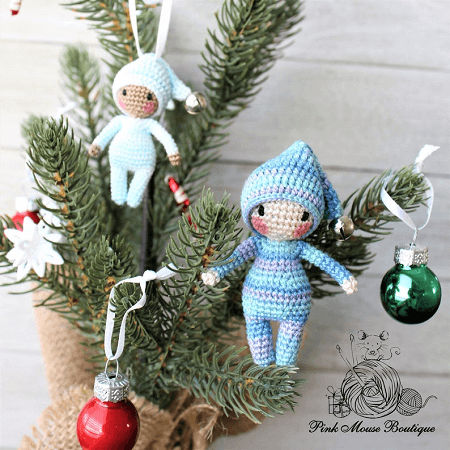 17. Elf In A Present Sleeping Bag Crochet Pattern by Lau Loves Crochet
This pattern includes instructions to make both the Elf and his present sleeping bag. You can remove the elf in his sleeping bag, too. This pattern is 13 pages long and contains loads of photos to help you every step of the way.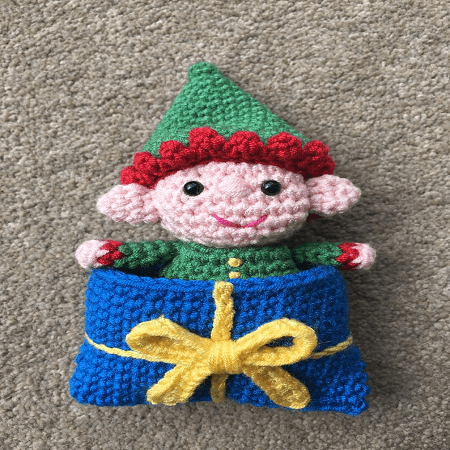 Pick one or two from this list and start making it as gifts or cute decorations for your home.
Be sure to check out our Christmas , Christmas , and our many, many more for more ideas on how to spice up the festivity.
I hope you have enjoyed scrolling through these lovely Crochet Elf Patterns as much as I have.