The Old Rose Lace Crochet Bralette Pattern creates an easy bralette that can be used as a top or as a lingerie. Beginners in crocheting who want to make a crochet bikini can try this!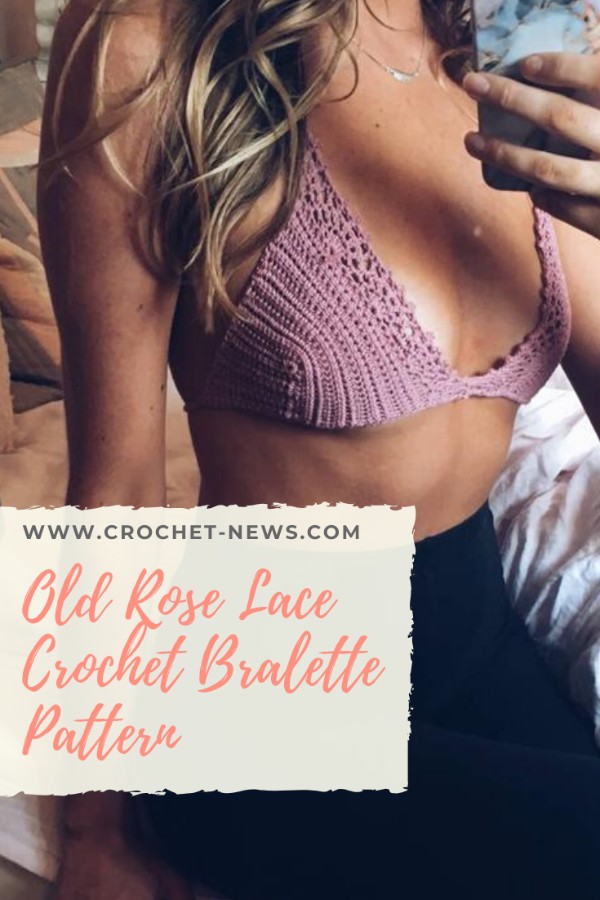 The end bralette produced by this pattern is a versatile piece of clothing – a low cut bra that emphasizes the cleavage. The crochet stitches creates a solid fabric that supports the breast. The lacy details web-like details frames the mound and directs the eyes to focus on the bosom.
WEAR THE OLD ROSE LACE AS A:
Lingerie

This bralette can be worn as a lingerie. It can give you that feel good feeling everywhere you go, knowing that inside, you are wearing something beautiful.

This is perfect for those who wants to feel good but is too shy or don't have the confidence to wear something beautiful outside.

Detail

You can wear this bralette underneath a baggy top for some 'oomph'. Underneath a low cut top or a thin strap dress, the lace pattern can be quite the seductive detail. It's a piece that can tease. It shows but not quite there yet.

Going on a date? Wear this underneath!

Bikini

Oh how versatile this piece is! You can even wear it to the beach. It may be crocheted but that's what adds to the charm. The lacy details will be unlike any other regular swimwear.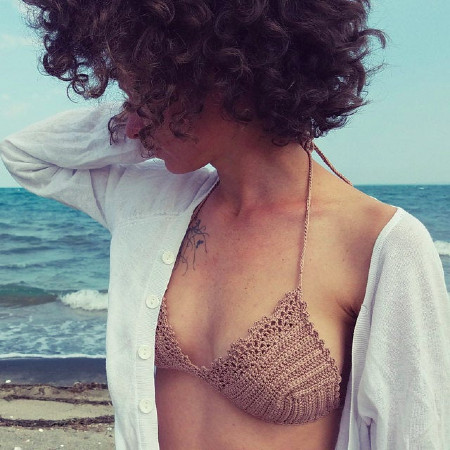 ABOUT THE BRALETTE PATTERN
This beautiful Rose Bralette Top Crochet pattern was made by Dulcie Marie of Dulcie Marie Designs. The pattern is immediately downloadable in PDF form, without shipping charges. It uses standard US terms of crochet.
Reviews describe this downloadable pattern as something cute that is easy to make. The instructions are easy to understand, with detailed descriptions and pictures that make it possible to do for someone that is new to crocheting. The end product also turns out exactly as the photos!
MATERIALS FOR THE CROCHET PATTERN
Yarn – 4ply cotton yarn
– Specific yarn used is Natura Just Cotton
Thread
Hook – 3.00 millimeter
SIZES FOR THE OLD ROSE BRA
Worried that your bosom is too small? Or too big? Fear not as this pattern comes in four sizes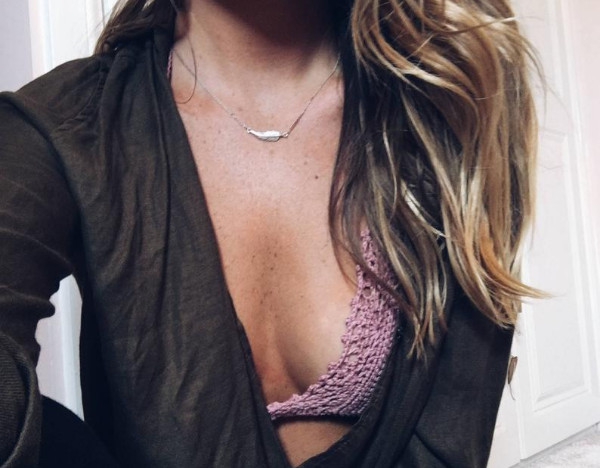 Checked the sizes and still can't find the perfect size for you? You can contact Dulcie Marie. She responds fast, within 24 hours, if you don't understand something about the pattern.
No matter if it's a small bust or a big bust, this bralette pattern can provide the perfect frame for the bosom. It's can be cute or seductive depending on how you style it and the color of the yarn you use. You can try a different color for the lace details for a pop.
Ready to start doing your Old Rose Lace Crochet Bralette Pattern now?