Thinking of making something for your mom but tired of the usual scarf and shawl patterns?
Why not change things up by using the Suzette Stitch? It's an easy stitch that upgrades anything you do!
Follow along this Suzette Stitch tutorial to find out how to make this stitch!
What is the Suzette Stitch?
Do not be fooled by this stitch! If you think it's too complicated, well, you're wrong. The Suzette stitch uses only single crochet and double crochet stitch. Really easy to do, and perfect for beginners!
It creates a nice and graceful texture that's perfect for anything! Scarves, afghans, bags, apparels, and even blankets. With its two stitch repeat pattern, it creates a sturdy and beautiful fabric that will surely add a nice touch to anything you make.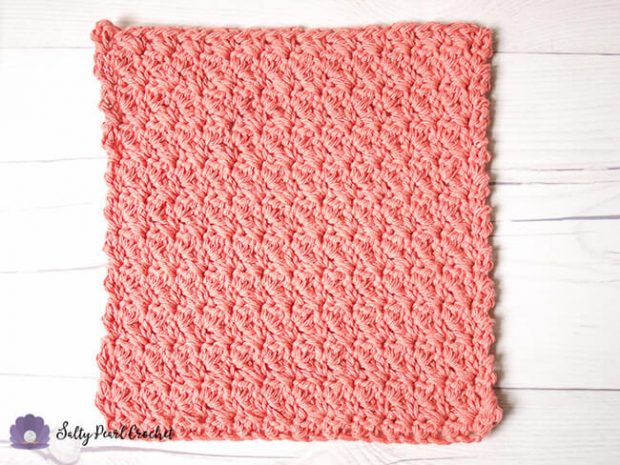 How to Work the Crochet Suzette Stitch
The Suzette stitch works well with cotton yarns. You can take some scrap yarns from your previous projects to practice making this stitch. 
Start by making a chain stitch, make an odd number of stitches and create one more that will serve as your turning stitch. Now you have an even number of stitches.
First Row: Make a single crochet and double crochet in second chain from the hook. *Then skip one, and make a single crochet and double crochet in the next chain.* Repeat from * to the other *.
Second Row: Chain 1 and turn. * Skip 1, single crochet and double crochet into single crochet from previous row.* Repeat from * to the other *.
Repeat row 2 until you've reached the length you want or when you're comfortable with the stitch.
If you're not able to follow along, here's a photo tutorial that can help you understand how to make this stitch. 
What Can You Use the Crochet Suzette Stitch for?
The Suzette stitch is really easy to make, it's perfect for beginners! If you're tired of the usual scarves, afghans, and blanket patterns, why not take it up a notch by using the Suzette stitch? Your work will surely look a lot better with the texture you'll be adding to it. 
Aside from its great texture, this stitch is perfect for scarves because it is reversible. You'll never have to figure out which is the right side of the scarf! Goodbye messy backside!
Feeling cold? Why not make a blanket using the Suzette stitch? Yes, this stitch is also great for making something comfy and warm. With its tight-knit stitches, you'll surely be able to make a blanket that can keep you warm and comfortable.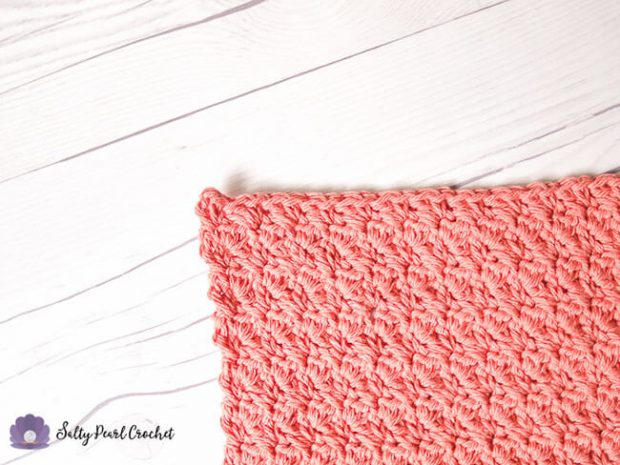 Suzette Stitch Spa Washcloth
Creating your crochet masterpieces can really be tiring! Well, it looks like you need some pamper time. 
With the Suzette stitch, you can create something that you can definitely use in your pampering session, a Suzette Stitch Spa Washcloth! A cute textured washcloth created using the Suzette stitch made with a soft cotton yarn like this Peaches & Creme (Cream) Cotton Yarn. 
Cotton yarns are perfect for washcloths since they're incredibly soft, inexpensive, and absorbent. It also holds the shape of your work well, no need to worry about using it multiple times. 
Still thinking of ways to upgrade your plain apparel, scarves, and blankets? Time to bring out those hooks and yarns and work on learning the Suzette Stitch! 
Turn your plain old patterns into something more textured and eye catching by using the Suzette stitch and following this Suzette Stitch Tutorial!