Are you new to crochet? If so, there are a few basic stitches that are an absolute must know! The double crochet stitch is one such stitch.
Double crochet is used in many patterns and is one you'll need to know. Every crochet stitch creates a slightly different look and double crochet is no different.
Our written tutorial and link for a video tutorial will show you everything you need to know about the all important double crochet stitch!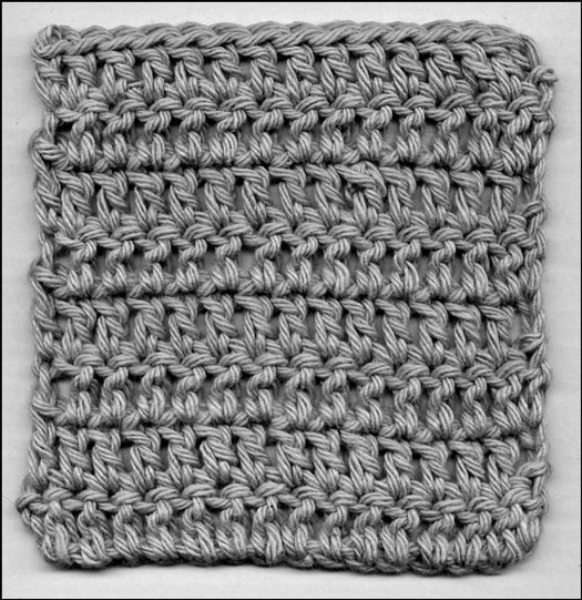 Double Crochet Stitch Instructions
Double crochet is easy to learn. The basic techniques needed are chain stitch and yarn over!
Step 1: Crochet a foundation chain. The foundation chain can be any number you choose PLUS 2 additional stitches.
Step 2: YARN OVER and insert your hook into the THIRD chain stitch from your hook.
Step 3: YARN OVER and pull the yarn through the chain stitch you're already working in–this should create THREE loops on your hook.
Step 4: YARN OVER. Pull the yarn through the FIRST TWO loopson your hook. You should now have TWO loops on your hook.
Step 5: YARN OVER. This time you will pull the yarn through both loops on your hook. You should now have ONLY ONE loop.
Step 6: Continue with steps 2 through 5 in each chain stitch to finish the row.
Step 7: At the end of the row (and each following row), chain THREE. This is known as your turning chain.