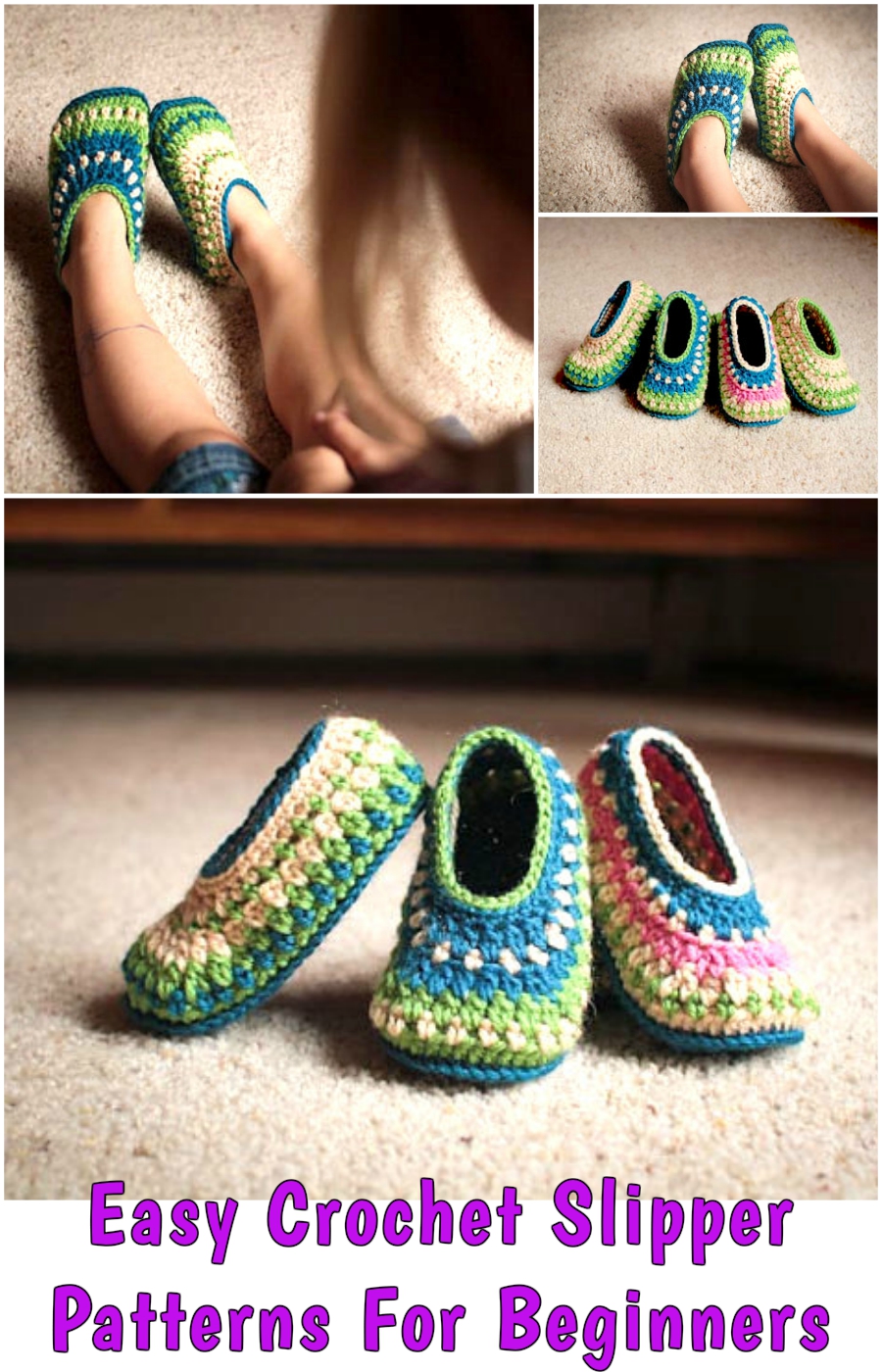 Easy Crochet Slipper Patterns For Beginners – Baby Booties! They are just the perfect gift for a newborn. What better way to show your love for a tiny tot than hand stitched baby booties to keep their adorable feet warm. They are cute and easy to make with interactive tutorials and extensive documentation to guide your process.
I must say making booties for my baby nieces was quite a fulfilling experience especially when I got to see them put them on. It was sort of like the Cinderella story and the slipper fitting her foot perfectly.
Okay, maybe I'm a little caught up in fantasies, but you get the idea of the feeling I had.
Materials For And Easy Crochet Slipper Pattern
To start with the easy crochet slipper patterns for beginners, you will need the following:
Materials:
– Worsted weight yarn in any color. Recommended Lion Brand Vanna's Choice.
– Bulky weight yarn in any color you want.
– Size H Crochet Hook
– Tapestry Needle
Don't feel limited; if you have some experience making crochet slippers then, by all means, you can use the materials that you know will give you the best results. You can try out as many different color designs as you want or try to incorporate other crocheting patterns into your designs to create something unique.
They are cute and warm and the best thing to happen to feet since the invention of the shoe sole. I know it may seem far-fetched, but I'm very passionate about the easy crochet slipper patterns for beginners.
There are literally a million things that you can try out on these baby booties. And they come as a set of patterns each creating a different type of slipper that fits differently and looks different even if you used the same colored yarn.
Sizing The Crochet Slipper Pattern
Even though the easy crochet slipper patterns are aimed at mainly making baby booties the patterns still come with specifications for making booties for all other ages. The sizes range from;
8-9 Child size 
10-11 Child size 
12-13 Child size 
3-4 Woman size  (Child size 1-2)
5-6 Woman size  (Child size 3-4)
7-8 Woman size 
9-10 Woman size 
This means that you can create booties for your toddler, your sister or your grandmother. It is just something to show them the space that they occupy in your heart. Time is the best gift there is so try putting some time into showing the special people in your life you love them.
Get Started On An Easy Crochet Slipper Patterns For Beginners
The easy crochet slipper patterns for beginners are an absolute must have in your arsenal. They are an excellent way to while away the time and bring joy to your loved ones at the same time.
Make your baby a bootie for every occasion or to match their cute outfits. Try to present a few baby booties to your pregnant sister and have her saying you are the best. There is no way you can possibly go wrong with a pair of beautiful handmade baby booties.
So why are you still reading this? Get started already!
If you liked this pattern, check out the Mouse Booties and the Christmas Elf Slippers