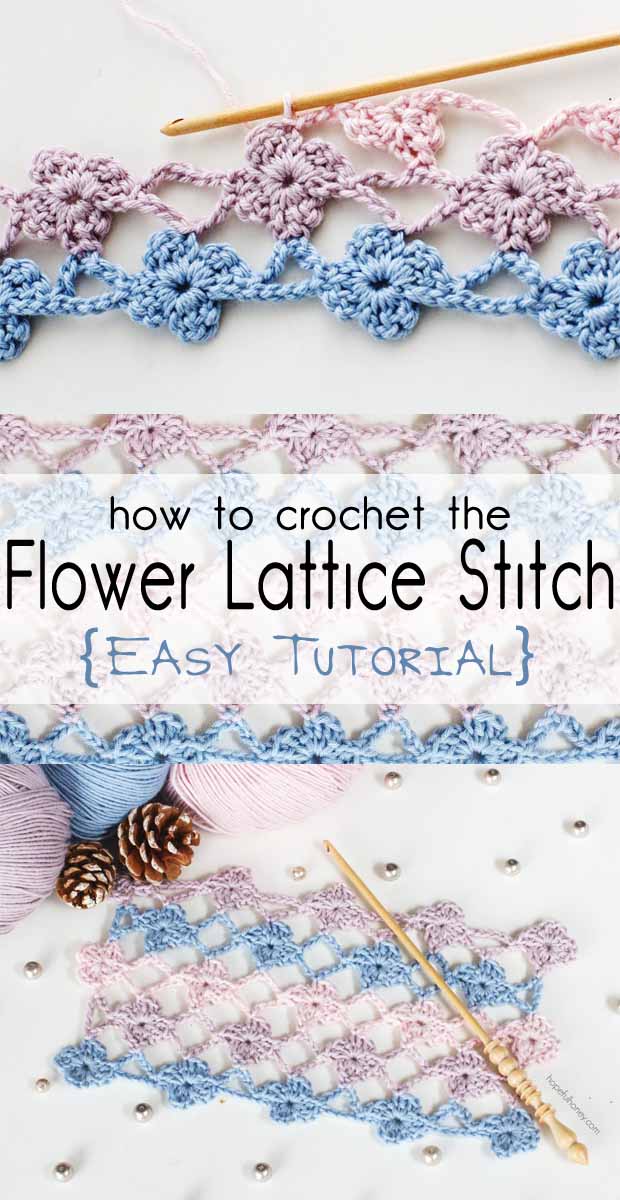 The Flower Lettuce Stitch is a stitch pattern that looks great in a single color, but really shines when you alternate between colors, use complimentary colors or stitch the pattern in ombre.
This is an ideal pattern for summer creations as it creates a netted fabric. It's a great crochet stitch pattern that can add character to your creations. It can be used for tunics, scarfs or shawls. You can make it into neckless, collar or even a baby headband.
This pattern comes with step-by-step written intrusions as well as photographs to go along with the instructions. The pattern is easy enough for a beginner.
http://blog.lovecrochet.com/the-flower-lattice-stitch-by-olivia-kent/