Are you looking for a last minute gift? Don't know what to wear to your annual holidays family picture? Are you in the Christmas rush bandwagon too? This quick and easy Christmas tree hat pattern by Jocelyn Sass is for you.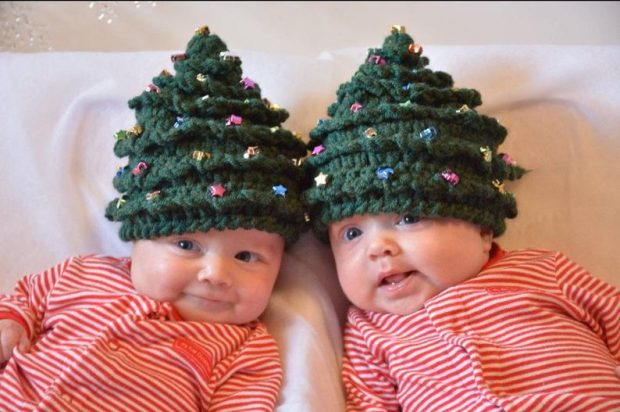 EASY CHRISTMAS HAT PATTERN FOR BABIES
December is a new month. And a new month means a new concept for the trendy baby monthly milestone pictures. This pattern will make a perfect concept for your baby's photoshoot.
Not to mention, this adorable crochet pattern is also great to let your baby join in on the festive mood of the holidays. Don't have a baby of your own? This can be a great gift for your friend's newborn too.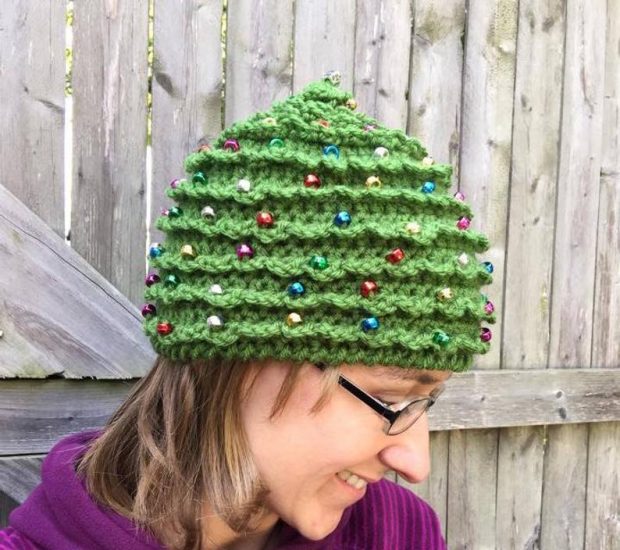 QUICK AND EASY CHRISTMAS TREE HAT PATTERN FOR THE FAMILY
If you think only babies can look adorable, you can too! Especially since this hat will bring out your Christmas cheer because it's fun to make and a more unique version than the usual Santa Claus Hat.
Make your annual holiday photos unique:
What ugly Christmas sweaters? Don on this hat instead.
Worried about having too many family members? Don't worry about it. You can make a hat within 2 hours. One reviewer even made 5 hats in one weekend!
ABOUT THE BEADED CHRISTMAS TREE HAT PATTERN
This Christmas Tree Hat Pattern is only a one PDF file download. It is a well written pattern suitable for crochet beginners who want to show off their newly acquired talent this holiday season.
STITCHES AND TECHNIQUES FOR THIS QUICK AND EASY PATTERN
You must be familiar with basic crochet stitches and techniques. Learn to crochet here.
Not only does this pattern include an easy beading technique, but also a tutorial for reverse single crochet stitch. Here's an additional video tutorial:
CHRISTMAS TREE HAT PATTERN FINISHED SIZES
It comes in 5 different sizes from 0 years old to small adult size.
Newborn 14" circumference
6 months 16-1/2" circumference
12 months 17-1/4" circumference
2-3 years 19-1/2" circumference
4 years to small adult 22" circumference
I know that by now, you're rushing to know where to get this pattern. To get started on this Christmas Tree Hat Pattern, click the button below: