Have you tried the treble crochet stitch? If you haven't, you need to take a look at our tutorials right away!
We have both a step-by-step written tutorial and a video tutorial to help you learn this great stitch!
Keep reading to learn how to work the treble crochet stitch!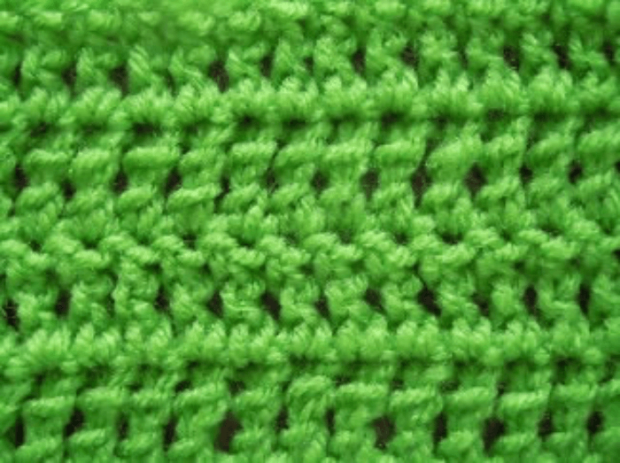 The treble crochet stitch is similar to the double crochet stitch although it is taller because it is worked with an added yarn over. You will sometimes see if referred to as a triple crochet stitch and it is abbreviated often as "tr."
Treble Crochet Stitch Written Instructions
Step 1: Crochet foundation chain of any length you like, for practice crochet at least 15.
Step 2: You will begin by working in the FIFTH chain stitch from your hook. Yarn over TWICE. Then insert your hook into the fifth chain stitch.
Step 3: YARN OVER and draw yarn through the chain stitch, bringing up a loop. You should have FOUR loops on your hook at this point.
Step 4: YARN OVER. Draw yarn through ONLY the FIRST two loops on your hook. You should have THREE loops on your hook now.
Step 5: YARN OVER again. Draw yarn through the NEXT TWO loops. You should now have TWO loops on your hook.
Step 6: YARN OVER. Draw your yarn through the last two loops on your hook, which should leave only ONE loop now.
You have completely ONE treble crochet stitch!
For more practice, continue working the treble crochet stitch across the row. Turn your work.
Step 1 (Row 2): After you've turned your work, you will make a turning chain by crocheting 4 chain stitches.
Step 2 (Row 2): Skip the FIRST stitch. Work a treble crochet in the next stitch and continue across the row.
There you have it!
Treble Crochet Stitch Video Tutorial